Something that came up during this whole 'Is Warhammer dead?' kerfuffle is the underlying suggestion that Oldhammer is a little bit elitist and that the 'scene' (you can tell some of spent out late teens as indie kids!) is kind of off-putting to people who might otherwise want to join in. In the Warhammer RIP? thread on the Oldhammer forum there was a moment when I thought we were going descend into a 'you're doing Olhammer wrong!' kind of argument. I hope we can sail away from those kind of dangerous waters. The last thing I and many other members of the community would want is for the whole idea to disappear up it's own po-faced fundament!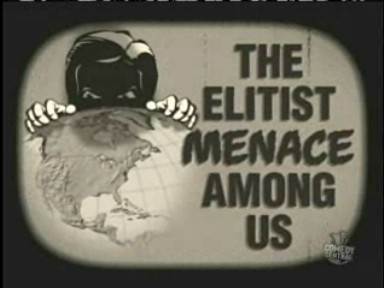 Let's face it, the whole reason that most of were drawn to this loose collection of like minded individuals is that we weren't happy with the way our games of Warhammer or 40k were being led. We were fed up of the constant rules changes, unimpressed by the latest in figure making technology and bored of a pointless face off between two increasingly large 'armies' of figures who may or may not have had any particular reason to dislike the other. We longed for the kind of games that we thought we remembered from our youths, games that we may have not actually played and armies that we only half remembered owning. We longed for the days when we scoured through the pages of magazines and ached for the miniatures we saw knowing that our paltry pocket money would never allow us to buy a fraction of he figures we longed for.
Now that we are older and greyer, we can try to get the armies we've always wanted and the Oldhammer scene makes it possible for us to actually put them on table and shove them round a bit rather than just horde them in immense, groaning piles, begging to be painted and regimented.
The problem that was alluded to in the thread on the Oldhammer forum and in my post about pigeons and cats the other day, is that we are in danger of giving an out an image that it's all about the figures! That the value in the scene is about who can collect the most obscure miniatures. That only when you have a fully pre 1990 painted army that adheres to a 'warhammer armies' list can you be accepted. Only when you've spent countless hours in the ebay trenches can you become part of the in crowd and come and play.
Well, lets not have it that way.
Let's try to show everybody that we are the open minded, easily impressed, naive bunch of overgrown nerds that we actually are.
Let's do something to show that it's all about the game and camaraderie rather than the rules and the figures.
Let's show people who are swithering about joining in with our happy crew that it's easy and fun.
Let's do something that look amazing, be fun to take part in and read and paint the scene in a positive and inclusive way!
I'm calling for volunteers!
This is the plan!
Let's put on a game. It can be small at first. Building to a campaign in time. The idea is all about showing what is possible without having to remortgage your house, lie to your wife about the amount of little brown packages and selling your soul.
We need some blokes (if there are women out there reading this then we need you too!) to commit.
We each make a warband - a tiny army - a posse, based in the Warhammer world. A maximum of 21 figures. Two units of 10 and a hero or any similar configuration. You are entirely free to do what you want!
The figures must be either a) insultingly cheap from ebay or b) easily bought from current manufacturer.
We open a thread on the Oldhammer Forum to show what we are doing, where we got our figs, WIP's and discussions of our fluff for our warbands. And then, when it's all ready!
We get together and we play a game based around a scenario with a GM!
This gets photographed, spread around on people blogs, displayed in a thread on the forum and a continuing story arc gets followed. In essence it'll be a beginners guide to Oldhammering!
If all goes well we could take it all the way! We could.........wait for it!
Book a table at Salute!
(2015 obviously, lets not get carried away!)
Obviously, without others to take part and enjoy it with me them this is going to fall flat on it's arse but all it takes is a bunch of happy souls and a bit of imagination and we'd be doing the whole scene a favour. And have a really cool game of Toy Soldiers!
As soon as I've got a couple of volunteers I'll start a thread on the Oldhammer forum.
What are you waiting for?
Sign up!